Let's show the nicer side of human nature by supporting others that have been injured – PC David Rathband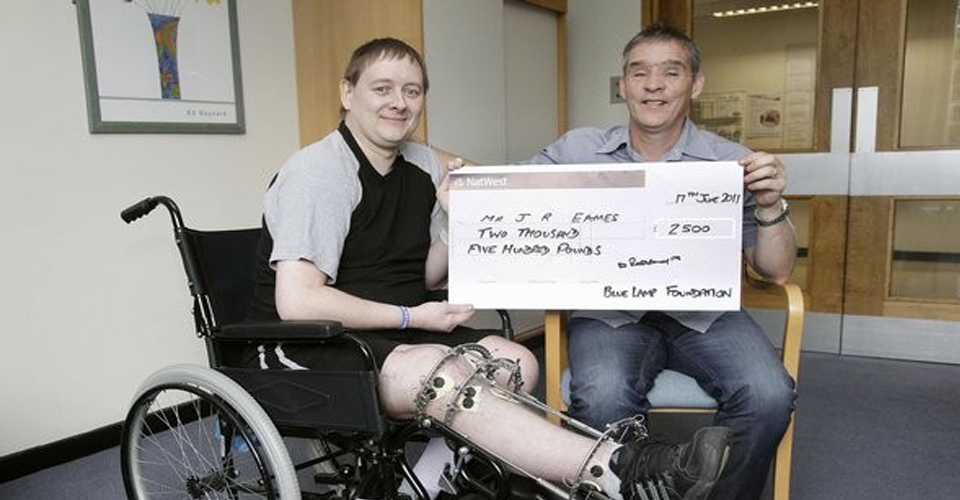 All of our grants are available to all operational personnel of the United Kingdom's Police, Fire and Ambulance services who work on either a full-time, part-time or voluntary basis, who become injured whilst carrying out their duty.
We have four types of grants available, each focusing on offering support in different ways from recouping expenses to physical rehabilitation. Please take a few moments to read the information on this page about what these are and what they could potentially do for you .
If you are unsure as to how we might be able to help you, please get in touch and one of our team will be happy to discuss your case with you in confidence and without obligation.
You do not have to be a member of the Foundation or have contributed in order to be eligible for a grant. Applications can be submitted at any time, but must be made within six months of the date that the injury was sustained, unless the Board of Trustees agrees an extension of time in exceptional circumstances. We will accept applications filled in by a nominated person if for whatever reason the claimant is not able to complete the application.
The Board of Trustees has a responsibility to set and regularly review the criteria on which financial support is made. Each request for assistance is considered on its merit in accordance with the grants criteria. An application that results in financial support being given has no influence on the eligibility of any future application the beneficiary may make and should not be looked upon as a guarantee of future support.  
PC David Rathband's Blue Lamp Foundation is also part of Police Charities UK which lists all charities which support the Police in one place.  To find out more information and about other charities which support the Police, click here.