I truly believe that together we can now make a difference and assist others in their time of need – PC David Rathband
David Rathband was born in Stafford in 1968. After leaving school he trained as a plumber, but his lifelong ambition was to become a police officer.
After working as a Special Constable for a number of years he finally realised that ambition when he got a job as a constable with Northumbria Police in 2000. He passed his Sergeant's exam three years later but decided to stay as a constable to become a traffic officer, the role he had always wanted.
David joined the traffic department in 2006, enjoying some of the most satisfying years of his career. He also voluntarily trained as a Family Liaison Officer, supporting relatives during the harrowing period of bereavement after losing a loved one in a road traffic accident.
In the early hours of Saturday, July 4, 2010, David was in his patrol car parked on the A1 Western bypass in Newcastle.
He had chosen that spot specifically in the hope of apprehending Raoul Moat, who was being sought by police after shooting his former girlfriend and killing her new boyfriend 24 hours earlier.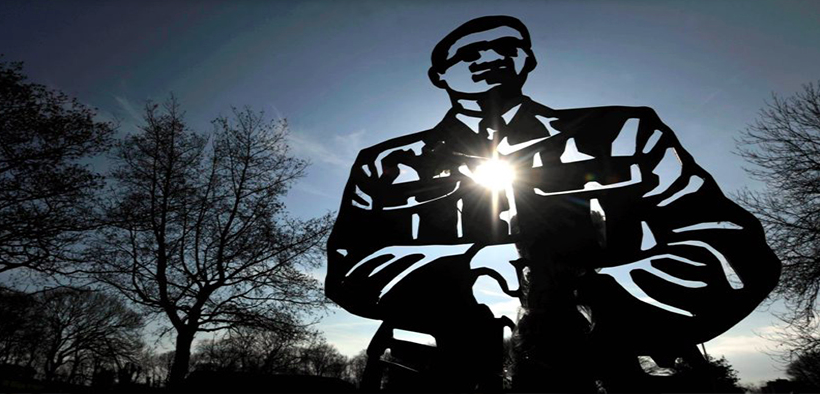 David was on his own and was unarmed, but gave no thought to his own safety as he devoted his shift to assist in the hunt for the dangerous gunman.
Seconds after replying to a text message from his wife telling him to take care, a sixth sense made him aware of someone approaching his car. He glanced over his left shoulder to see Moat, a bodybuilder and former bouncer, running at him holding a double-barrelled shotgun.
David had no time to react before Moat fired the gun from just 3ft away through the closed passenger window and into David's face. A second shot hit him in the chest.
He was rushed to hospital suffering from injuries that were so bad that no-one – including David himself – gave him much chance of survival. Amazingly, the surgeons were able to save his life, but they could not save his sight.
He was left completely blind in both eyes with no hope of any sight ever being restored.
In the following months, David made a remarkable recovery and, showing the same bravery and determination as he did in his daily role as a police officer, refused to let his disability defeat him and went about living his life as best as he could.
Following a brave battle to overcome his injuries and adapt to his new life, David passed away at the age of 44 on 29th February 2012 at his home in Northumberland. He was laid to rest at Stafford Crematorium.